Revolv Indoor Comfort Products
Our complete line of Revolv® Indoor Comfort Products is the next generation of heating and cooling products engineered specifically for mobile & manufactured home installation and optimum performance.

Revolv® represents the sum of Style Crest's mobile home HVAC expertise. Revolv Products include split-system air conditioners and heat pump condensers, indoor coils, furnaces, line sets, compact package coil cabinets and accessories. Revolv® advanced indoor comfort products are exclusively engineered for the manufactured housing industry.
Distributor Sales: 800-801-8052  |  Sales: 800-945-4440
Our Team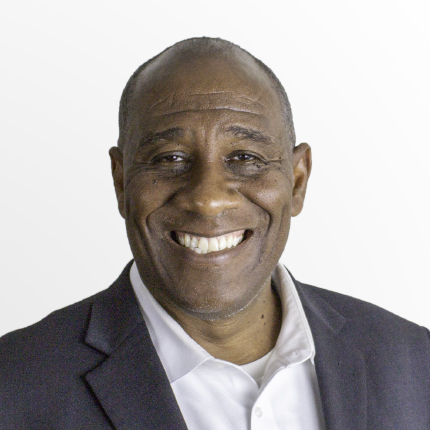 National Distributor Manager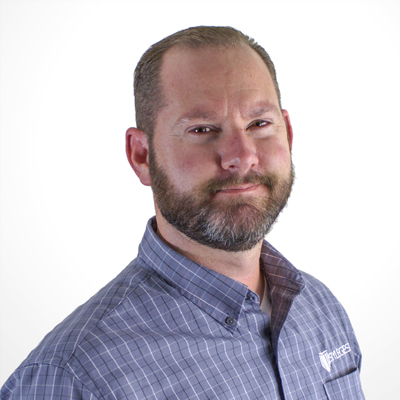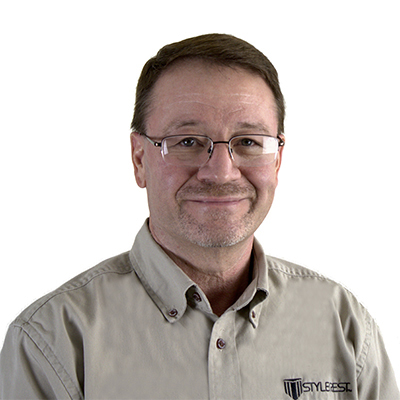 Distributor Team Coordinator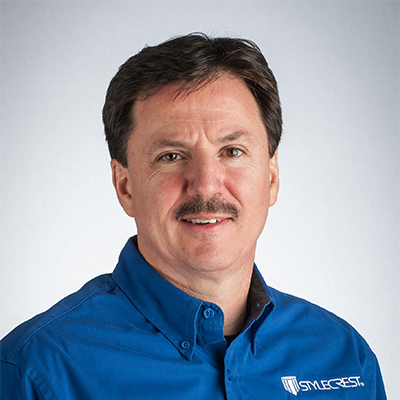 HVAC Technical Service Specialist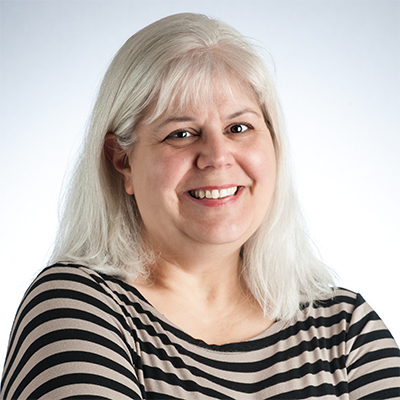 Contact Us


Are you looking for a good heating and cooling supplier partner for your mobile home supply business?

We are here to help you learn more about our mobile home AC and Furnace Products.

Complete this form or give us a call, Distributor Sales: 800-801-8052.
Product Information
Technical Documents:
Find a Dealer
| State | Business | Phone | Service Code |
| --- | --- | --- | --- |
| AL | Bama Air Inc | 205-269-9735 | GEAP |
| AL | Bay Breeze Heating and Air Conditioning Inc. | 251-626-7522 | GEAP |
| AL | Ed's Heating And Cooling | 256-739-1252 | GEAP |
| AL | Extreme Heating & Air LLC | 334-537-9308 | GEAP |
| AL | Jimmerson Air Condtioning LLC | 334-718-0283 | EAP |
| AL | MAINTENANCE SOLUTIONS of AL | 256-770-1279 | GEAP |
| AL | Manufactured Housing Htg & Clg | 205-305-5368 | GEAOP |
| AL | Rice Heating | 334-289-4713 | GEAP |
| AL | Spicer Heating & Cooling | 334-494-3091 | GEAP |
| AL | Universal Heating & Cooling Inc | 205-221-4003 | EAP |
| AL | Wagner Air Conditioning Inc | 334-678-8894 | GEAP |
| AL | Winston Sheet Metal-wsm | 205-486-5311 | GEAP |
| AR | Griffin Heating & Air Inc | 870-367-6531 | GEAP |
| AR | Nicholson's Heat & Air Inc. | 870-534-5476 | GEAOP |
| AR | Ozark Refrigeration | 870-741-7900 | GEAOP |
| AR | P&R DISTRIBUTING INC. | 501-847-9251 | GEAP |
| AR | RODNEY MAY HEAT AND COOL | 870-321-1597 | GEAP |
| AZ | American Western Of Arizona | 520-888-4431 | GEAOP |
| AZ | Hometown Heating & Clg | 928-636-4305 | GEAP |
| AZ | Liberty Cooling & Heating Inc | 602-470-9950 | GEAP |
| AZ | Sedona Sheet Metal | 928-282-7161 | GEAP |
| CA | American MH Products Inc | 714-543-6300 | GEAP |
| CA | Comfort Zone | 951-657-6526 | GEAP |
| CA | Devco Heating & Air | 707-462-5179 | GEAP |
| CA | Excel Air Corp | 760-741-5550 | GEAP |
| CA | Mountain Aire Heating & AC Inc. | 559-683-2040 | GEAOP |
| CA | R.B. Spencer Heating & Air | 530-674-8307 | GEAP |
| CO | Air Concepts | 970-332-4699 | GEAP |
| CO | Bobs Heating & A/C | 303-424-3217 | GEAOP |
| CO | Buckhorn Heating & A/C | 970-622-0978 | GP |
| CO | Dwights Home Service | 719-589-9717 | G |
| CO | Jnl Mechanical | 970-570-9782 | GEAP |
| CO | Masterworks Mechanical Inc | 970-824-4840 | GA |
| CO | Plains Heating & Air Conditioning Inc. | 719-775-2914 | GEAOP |
| CO | Powell Mechanical Inc. | 719-689-0881 | GEAP |
| CO | Total Service HTG & Ac | 719-547-1885 | GEAP |
| DE | Coastal Air LLC | 302-398-4668 | GEAOP |
| DE | R S Bauer Heating & Cooling | 302-398-4668 | GEAOP |
| FL | A Cool Breeze | 407-870-0617 | GEAP |
| FL | A.C.& R. SERVICE SPECIALIST INC | 352-546-1256 | EAP |
| FL | Ace Refrigeration Inc | 863-688-2238 | EAP |
| FL | Action Heating and Cooling | 863-701-7777 | GEAOP |
| FL | AFFORDABLE AIR SOLUTIONS | 813-546-2753 | GEAP |
| FL | Air Care HTG & Clg Inc. | 352-621-3444 | EAP |
| FL | Air Conditioning & Refigeration Service Specialist Inc. | 352-546-1256 | GOP |
| FL | ALL SEASONS | 850-784-4878 | GEAOP |
| FL | ARCADIA ELECTRIC COMPANY INC | 863-494-2665 | AP |
| FL | BAHR'S PROPANE GAS & A/C INC | 813-782-5013 | GEAOP |
| FL | Bentz A/C & Appliances Inc | 863-465-0009 | EAP |
| FL | Bonds Electrical Heating & A/C | 850-508-9664 | GEAP |
| FL | CEE DEE AIR CONDITIONING INC | 561-433-0550 | EAP |
| FL | Emery Air Conditioning | 941-629-7733 | GEAOP |
| FL | Energy Master's Air | 407-339-2636 | GEAOP |
| FL | ENVIROCOOL LLC | 321-338-7624 | GEAOP |
| FL | Hall's Heating & Cooling Service Inc. | 850-326-7800 | EAP |
| FL | Hometown Air & Electric Inc. | 352-625-5100 | GEAP |
| FL | ISLAND AIR CONTROL | 305-852-4042 | A |
| FL | LAKELAND AIR CONDITIONING CO. | 863-859-4090 | EAP |
| FL | Lilley Air Conditioning Inc | 863-644-0496 | EAP |
| FL | Maddenaire Inc | 904-781-8060 | GEAOP |
| FL | Marianna Appliance Serv | 850-526-3941 | EAP |
| FL | Martin's Cooling & Heating Inc. | 239-430-1685 | EAP |
| FL | Miller's Wholesale Dist & AC | 863-294-2452 | EAP |
| FL | MILLERS WHOLESALE DIST AND AC | 863-294-2452 | GEAP |
| fl | New South Cooling and Heating | 941-720-4190 | GEAP |
| FL | Page Air Inc. | 321-735-4162 | GEAP |
| FL | PATRIOT HEATING & COOLING SERVICES LLC | 352-478-8582 | EAP |
| FL | Pollocks Heating & Air Cond | 850-626-5555 | GEAP |
| FL | PRECISE TEMPERATURE A/C & REFRIGERATION INC. | 954-934-6354 | EAP |
| FL | PRESTIGE MECHANICAL SERVICES LLC | 386-760-5222 | GEAOP |
| fl | Residential Services, Inc | 813-269-7272 | GEAOP |
| FL | Solar Bear Services (Elite HVAC Group llc) | 305-863-1830 | GEAOP |
| FL | Whaley's Air Conditioning Inc | 239-992-6453 | EP |
| GA | Absolute Comfort Htg & Air Llc | 678-249-4994 | GEAP |
| GA | Bentley Heating and Air | 229-247-8681 | |
| GA | BJ's Sales & Service | 229-869-7746 | GEAP |
| GA | Dixie Supply Company | 706-738-0216 | GEAOP |
| GA | Hale's Heating and Air LLC | 229-392-5768 | GEAOP |
| GA | Henry Butts Heating & A/C | 478-957-2727 | GEAP |
| GA | HOOKS HEATING & AIR LLC | 478-213-0061 | GEAP |
| GA | Mills Heating & Cooling Inc. | 229-377-2716 | GEAP |
| GA | O'Quinn Mobile Homes Supply | 478-781-7922 | GEAP |
| GA | Ross Knight Electric LLC | 229-776-2428 | EAP |
| GA | Stalvey Heating and Cooling | 912-389-1337 | GEAOP |
| GA | TRIPLE H MOBILE HOME PARTS AND SERVICE | 229-242-4208 | GEAOP |
| IA | A1 Morris Heating & Cooling | 563-322-3600 | GEAOP |
| IA | Anderson Heating & Cooling | 712-258-4328 | GEAP |
| IA | Bernie's Heating & Clg | 563-689-4328 | GAP |
| IA | Five Seasons HTG | 319-390-4900 | GEA |
| IA | HARRIS BOYZ HEATING & AIR | 319-354-3811 | G |
| IA | Horkheimer Enterprises Inc | 319-636-2080 | GEA |
| IA | Patterson Comfort & Safety / Mack Patterson Inc | 563-556-4587 | GEAP |
| IA | Thelander HTG & CLG | 712-423-1810 | GEAP |
| IA | Youngblood Heating and Cooling | 319-277-0027 | GA |
| ID | Capital City Heating & Cooling | 208-345-4115 | GEAOP |
| ID | Quality Heating & A/C | 208-983-2495 | GEAOP |
| ID | Ramsey Heating & Electric Inc | 208-678-0459 | GEAOP |
| ID | Western Refrigeration Service | 208-736-1600 | GEAP |
| IL | A Polar Bear Air LLC | 815-544-5424 | GEAP |
| IL | Adair Heating & Cooling | 309-833-3246 | GEAP |
| IL | Alton Parts Supply Inc | 618-259-6699 | GEAP |
| IL | B & E Heating & Cooling Inc | 618-943-6211 | GEAOP |
| IL | Bennett Heating & Ac | 815-936-9484 | GEAOP |
| IL | Bruening Heating & A/C | 217-936-2764 | GEAOP |
| IL | D&S Service | 618-326-8693 | GEA |
| IL | Elam Heating & Air Conditioning, Inc. | 217-223-6519 | GEAP |
| IL | Gmr Services Inc | 217-875-1952 | GEAOP |
| IL | Jansens Heating & Air Cond Inc | 217-347-5223 | GEAOP |
| IL | Knearem's Commercial Services | 217-774-4933 | GEAP |
| IL | Lartz Heating & Air | 309-828-7814 | GEAOP |
| IL | Macari Service Center Inc | 217-774-4214 | GEAP |
| IL | Manchester Plumbing & Heating | 217-587-2921 | GEA |
| IL | Northern Continental | 815-459-9412 | GEAOP |
| IL | P & P Heating & Cooling | 217-586-2218 | GEAP |
| IL | Scott's Services | 618-322-3026 | GEAP |
| IL | Steffen HTG & A/C Inc | 217-342-2062 | GEAP |
| IL | Summit Heating & Air Conditioning | 815-664-2535 | GEAP |
| IL | Superior MH Service Inc | 708-672-7799 | GEAO |
| IL | T & L Mobile Home Service Inc | 217-433-0352 | GAO |
| IL | Vaughn Electric | 618-695-3370 | GEAOP |
| IL | Vinson & Sill Inc. | 217-985-5100 | GEAP |
| IL | Wrights Heating & Air | 217-443-1996 | GEAP |
| IN | All Seasons Heating & A/C | 219-324-7376 | GEAP |
| IN | Combs Heating & Air | 812-282-4723 | GEAP |
| IN | Davis Heating & Cooling | 317-831-5454 | GEAOP |
| IN | G & S Mobile Home Service | 812-683-4455 | GEAOP |
| IN | General Supply Inc | 317-856-4300 | GEAOP |
| IN | Hertel Heating & Air | 812-951-3210 | GEAOP |
| IN | Hoosier Mechanical | 317-512-7899 | EAP |
| IN | Manufactured Housing HTG & A/C Inc. | 812-824-1398 | GEAP |
| IN | Maple City Heating & Cooling | 574-533-8896 | GA |
| IN | Mobile Home Furnace and Supply | 219-762-7579 | GEAO |
| IN | Redman Plbg & HTG, Inc. | 260-244-7635 | GAP |
| IN | Unlimited Sales & Service Inc. | 260-459-6243 | GEAP |
| KS | Comfort Systems Inc | 620-285-3947 | GEAP |
| KS | Gene Hensley Company Inc | 316-522-8116 | GEAOP |
| KS | Hays Heating & Cooling | 913-367-2294 | GEAP |
| KS | Lin Goode Company LLC | 620-544-4349 | GEAP |
| KS | S & S Service | 785-836-7670 | GEAP |
| KS | Services Unlimited Heating & Cooling Inc. | 620-767-5903 | GEAP |
| KS | Superior Comfort Heating & Air LLC | 913-370-5283 | GEAP |
| KS | Tholen's Heating & Cooling Inc. | 620-365-6445 | GEAP |
| KY | Mooney's HVAC & Referig Inc | 606-298-4784 | GEAP |
| KY | Plumbers Supply Company | 502-582-2230 | GEOP |
| LA | Beau-Cal Inc. | 337-905-2222 | EAP |
| LA | BLOUNT ELEC HEAT AND AIR | 318-237-7175 | GEAOP |
| LA | C & C HVAC & ELECTRICAL LLC | 318-557-1851 | GEAP |
| LA | Comfort Plus Mechanical LLC | 225-772-0475 | GEAOP |
| LA | CYPRESS HEATING AND AIR | 314-588-2799 | GEAOP |
| LA | Deans Electric HTG & Ac | 985-320-8528 | EAP |
| LA | DUPUIS HEATING & A/C INC. | 337-228-2226 | GEAP |
| LA | Joes M/h Supply & A/C Corp. | 337-367-8641 | GEAOP |
| LA | LOUISIANA ELECTRIC GROUP INC. | 318-393-1713 | GEAOP |
| LA | MARTIN'S HEATING & A/C INC. | 985-632-6428 | GEAOP |
| LA | MOBILE AIR of LOUISANA LLC | 318-253-0886 | GEAP |
| LA | PARKS AIR AND HEAT INC | 318-397-1918 | GEAP |
| LA | TJ's Air & Heat | 318-422-7391 | GEAP |
| LA | Turks Air Cond & Heating Inc. | 225-698-9656 | GEA |
| MA | Standish Oil Company Inc. | 508-947-0150 | GAO |
| MD | Deem Heating & A/C Inc | 410-213-2437 | GEAOP |
| MD | Showcase Homes Inc | 301-729-2511 | GEAOP |
| MI | American Heating & Cooling | 734-241-8800 | GEAP |
| MI | AMERICAN HEATING, COOLING & HOME REPAIR | 734-487-4262 | GA |
| MI | Beauchamp Heating | 906-346-5615 | GAOP |
| MI | Bianco Plbg & HTG Inc | 906-524-7315 | GAOP |
| MI | Bowen Refrigeration Htg & Clg | 231-788-4870 | GAP |
| MI | Capitol Supply & Service | 810-785-4785 | GEAOP |
| MI | Danko & Son Inc | 517-487-0507 | GEA |
| MI | Fresh Air One Hour Htg & A/C, Inc. | 810-364-0052 | G |
| MI | Pioneer Heating & Cooling LLC | 517-290-4475 | GEAOP |
| MI | Tony's Refrigeration, HTG & AC | 586-725-8669 | GEAOP |
| MN | Banks Heating & AC | 651-345-3380 | GEAOP |
| MN | Countryside Refrig & Heating Inc. | 507-387-2069 | GEAOP |
| MN | Hills Plumbing & Heating Inc. | 218-751-1286 | GEAOP |
| MN | Master Mobile Home Service Inc. | 763-755-7555 | GEAO |
| MN | Mobile Home Improvement Svc | 651-451-1297 | GA |
| MN | Mr. Furnace Inc. | 218-328-6145 | GEAOP |
| MN | Naylor Heating & Refrigeration LLC | 218-444-4328 | GEAP |
| MN | Northshore Heating & Cooling | 218-391-9474 | GEAP |
| MN | Wilcox Plumbing & Heating | 218-253-4347 | GEAOP |
| MO | Bob Jones & Son Service Co Inc | 417-538-2829 | GEAP |
| MO | Burks Service Co | 573-874-1501 | GEAP |
| MO | DAN'S MOBILE HOME SERVICE INC | 573-431-6010 | GEAO |
| MO | Excalibur Manufactured Housing Services | 636-566-6583 | GEA |
| MO | Morris Heating & Cooling | 573-238-3620 | GEAP |
| MO | RAINES HEATING & COOLING | 660-748-4822 | GEAOP |
| MO | Ricotta HTG & A/C | 636-274-5900 | GEAOP |
| MO | Royal Supply Inc | 816-483-7979 | GEAOP |
| MO | Seeley Heating & Cooling | 816-580-3856 | GEAOP |
| MO | Suburban Mobile Home Supply | 417-781-8200 | GEAOP |
| MO | Zog's Heating & Cooling | 417-858-9943 | GEAOP |
| MS | B & H SERVICES | 601-794-7666 | GEAOP |
| MS | BILLY'S AC & CONSTRUCTION LLC | 601-497-2775 | GEAP |
| MS | Billys Ac And Construction | 601-497-2775 | GEAOP |
| MS | BRADYS HEATING & COOLING | 601-398-1199-cell:-601-941-1476 | GEAP |
| MS | CURRENT HVAC | 662-963-1163 | GEAOP |
| MS | ELLMO'S HEATING AND COOLING | 601-732-1564 | GEAP |
| MS | LaMar Hamilton A/C & ELECTRICAL | 601-600-0669 | GEAP |
| MS | Mac's Ac | 601-888-6684 | GEAOP |
| MS | Residential Systems Service LLC | 662-891-7561 | GEOP |
| MT | ACTION INC | 406-533-6448 | GEAO |
| MT | Andersons Home Comfort Center | 406-728-8048 | GEAOP |
| MT | Central Montana Propane | 406-538-3953 | GA |
| MT | Halcro Heating & Cooling Inc. | 406-463-2223 | GEAOP |
| MT | Jinxs Mobile Home Service | 406-458-9311 | GEA |
| MT | Midwest Heating & Cooling | 406-252-8042 | GEAP |
| MT | Miller Oil Company | 406-787-6271 | GEAOP |
| MT | Protech Mechanical | 406-245-1221 | GEAOP |
| NC | Climate Control | 252-236-3484 | GEAOP |
| NC | Glenn'S Service Co. Inc. | 919-779-0849 | EAP |
| NC | K.d.'s Electric LLC | 910-674-4895 | GEAP |
| NC | Kennedys Heating & Air Conditioning | 910-340-7061 | GP |
| NC | Scott Plbg & HTG Co | 252-745-5135 | GEAOP |
| NC | Swaim Electric Heating & A/C | 336-685-9722 | GEAP |
| NC | Vaughan Repair Service Inc. | 252-332-4427 | GEAOP |
| NC | Weathermakers Repair Svc | 252-358-1401 | GEAOP |
| NC | Winfield Supply | 704-596-1111 | GEAP |
| ND | Dean's Heating & A/C | 701-232-9420 | GEAOP |
| ND | Heartland Gas Company Inc | 701-284-7480 | G |
| ND | Mooreton HTG & Ac | 701-274-8827 | GEAOP |
| ND | North Central Service Inc | 701-852-1948 | GEAOP |
| ND | Prairie Heating & Air Inc. | 701-254-4966 | GEAP |
| ND | Temp Right Service Inc | 701-225-0464 | GEAOP |
| NE | A J Sheet Metal Inc | 308-532-1500 | GEAOP |
| NE | A&L SALES & SERVICE | 308-235-4822 | GEAOP |
| NE | Atmosphere Products Inc | 402-891-8822 | GEAP |
| NE | Carlson Home & Auto | 402-586-2282 | GEAP |
| NE | Correll Refrigeration Inc | 308-284-6715 | GEAP |
| NE | Dubas Refrigeration | 402-564-8443 | GEAOP |
| NE | Energy Control Heating & A/C | 402-371-5914 | GEAOP |
| NE | Kratz Services Inc. | 402-925-2103 | GEAOP |
| NE | Lusk HTG. & Air Cond, LLC | 308-532-5875 | GEAP |
| NE | Reese Propane & Appliance | 402-376-2970 | GA |
| NE | York Heating & A/C | 402-362-6726 | GEAOP |
| NJ | Henry Ezzo Mobile Home HTG & A/C | 609-586-1998 | GEAOP |
| NM | CHAPARRAL HEATING & A/C INC | 575-356-8618 | GEAP |
| NM | D C Gustafson Co LLC | 505-722-7630 | GEAP |
| NM | D.C. Gustafson Company, LLC | 505-722-7630 | EAP |
| NM | Enchantment Refrigeration LLC | 505-982-2014 | GEAOP |
| NM | Gallup Propane Service Inc | 505-722-4640 | G |
| NM | Lesters Plumbing & Heating | 505-546-0872 | GEA |
| NM | Mgs Refrigeration Heating & Cooling | 575-443-1249 | GEAP |
| NM | Moore Mfd. Home Service -Copper inc | 505-228-0365 | GEAOP |
| NM | Ron Molina Gas Service | 505-870-4778 | G |
| NM | Sapphire Mechanical | 505-281-9273 | GEAP |
| NM | TNT Refrigeration & A/C LLC | 575-887-8885 | GEAOP |
| NV | Desert Air | 775-359-0656 | GEAOP |
| NV | Parker Solutions LLC | 775-738-4681 | GEAOP |
| NY | Advanced Technology Heating | 716-433-0767 | GAP |
| NY | Frontier Heating & AC Service | 585-589-2525 | GEAO |
| NY | Twin Lakes Mobile Homes Inc | 716-492-1480 | GEO |
| NY | Vacinek Heating & Roofing | 716-592-2727 | GEAOP |
| NY | Western Ny Mobile Home Service | 716-297-4976 | GA |
| OH | Admoore Heating & A/C | 330-947-2533 | GEAOP |
| OH | Air Management heating and cooling LLC | 740-258-6015 | GEAOP |
| OH | Air-eez Comfort Systems LLC | 419-332-8904 | GEAP |
| OH | All Heating & Cooling | 740-416-3039 | GEAOP |
| OH | Bayside Comfort, Inc | 419-732-6688 | GEAOP |
| OH | C W Payne Service Co Inc | 740-397-6110 | GEA |
| OH | Carr Electric Heating & Cooling | 513-574-3753 | GEAOP |
| OH | D&M Heating & Electric LLC | 419-596-4435 | GEAP |
| OH | David White Services Inc | 740-594-8381 | GEAP |
| OH | DIEKMANN & SON | 330-484-5457 | GEAOP |
| OH | John P Timmerman Co | 419-229-4015 | GEAOP |
| OH | Larry Lee Heating, AC & Electrical | 937-539-0756 | GEAP |
| OH | Marks Mobile Home Service & Supply Inc. | 419-666-2063 | GA |
| OH | Modern MH Parts & Accessory | 419-531-1122 | GEAOP |
| OH | Norwalk Heating Co. Inc. | 419-668-2639 | GEAOP |
| OH | PJ's Heating | 740-382-6141 | GEAOP |
| OH | STRATTON H.V.A.C. | 740-626-7269 | GEAOP |
| OH | Tin Man Heating & Cooling | 419-353-4448 | GEAP |
| OH | Tk Mechanical | 937-964-1123 | GEAP |
| OH | Total Service Center | 419-394-3094 | GEAO |
| OH | Wayne Heating A/C & Plumbing | 330-658-4004 | GEAO |
| OH | Wenigs Inc | 740-383-5012 | GEAOP |
| OH | Witt & Gaines Inc. | 419-898-3211 | GEAP |
| OHIO | A-TEAM HEAT COOLING | 740-983-4813 | GEAOP |
| OHIO | Watkins Service LLC | 740-767-9556 | GEA |
| OK | BLP Services Inc | 405-799-0321 | GEAP |
| OK | Comfort Xpress | 405-382-5600 | GEAOP |
| OK | Durham Supply Inc | 405-670-4114 | GEAP |
| OK | Durham Supply Inc | 918-835-5536 | GEAP |
| OK | Earl's Heating,A/C & Refrig | 918-225-3832 | GEAP |
| OK | PATRIOT HEATING & COOLING LLC | 405-561-7444 | GEAOP |
| OR | Addcox Heating Center | 541-672-6473 | GEAP |
| OR | Air Tech | 541-536-2463 | GEAOP |
| OR | Rite-way Heating & Air Inc | 541-582-2481 | GEAOP |
| OR | Scott's Heating & A/C Service | 541-963-4316 | GEAOP |
| OR | Stan's Heating LLC | 541-889-3987 | GEAOP |
| PA | Berlinsville Heating & A/C | 610-767-1054 | GEAOP |
| PA | DONALDSON'S ALTERNATIVE ENERGY SOLUTIONS LLC | 717-548-2628 | GEAOP |
| PA | Ferguson HTG & A/C | 724-335-0825 | GEAOP |
| PA | Gary Radabaugh Heating & A/C | 717-691-7305 | GEAOP |
| PA | K&K Parts LLC | 724-865-9006 | GEAOP |
| PA | Mo Ho He Company | 717-292-4958 | GEAP |
| PA | Pipe Works | 814-726-2951 | GEAOP |
| PA | R Service Mechanical Contractor | 570-945-5818 | GEAP |
| PA | Ray Litwin Heating & Air | 215-945-1598 | GEAOP |
| PA | USA SALES & SERVICE CO | 570-655-4050 | GEAO |
| PA | Usavage Plumbing Corp. | 570-655-1101 | GEAOP |
| SC | 1st Choice Contractors | 803-825-9075 | GEAP |
| SC | John Hickman Hvac | 843-835-5981 | GEAP |
| SC | Mark Johnson HTG & Air | 864-876-4590 | GEAP |
| SC | Sam Todd | 843-496-6276 | GEA |
| SC | Shireys Heating & Air | 803-791-1610 | GEAP |
| SC | Winfield Supply | 864-585-8523 | GEAOP |
| SD | Dakota Refrigeration Heating & Cooling Inc. | 605-224-5893 | GEAOP |
| SD | Integrity Sheetmetal | 605-347-0123 | GEAP |
| SD | K & D Appliance Service Inc | 605-394-9411 | GEAP |
| SD | Little's Heating & Cooling | 605-431-3325 | GEAP |
| SD | Nelsons Oil & Gas Inc | 605-745-4189 | GEAOP |
| SD | Zuber Refrigeration & HTG | 605-765-9268 | GEAOP |
| Texas | AARON FLP / HEART OF TEXAS HOUSING CENTER | 254-742-1006 | GEAOP |
| TEXAS | VALLEY ACTION AIRE LLC | 956-350-4686 | GEAOP |
| TN | ASSURED HEATING & AIR | 615-708-9507 | GEAP |
| TN | Chaffin Mobile Home Svs Inc | 615-746-8713 | GEA |
| TN | Jerry Gregory Heating & Cooling | 615-388-3550 | GEAOP |
| TN | Northgate Parts | 423-870-1515 | GEAP |
| TN | Residential Plus Heating & Cooling Inc. | 931-363-6628 | GEAP |
| TN | Slover's Appliance & Electric | 423-784-6375 | GEAP |
| TX | A-Action Aire Inc | 210-648-3801 | GEAP |
| TX | ABSHERS HEATING & AC | 432-272-1070 | GEAP |
| TX | AC STATE AIR INC. | 210-653-5900 | GEAP |
| TX | Air Pro Inc | 512-326-1511 | GEAP |
| TX | AIR SOLUTIONS | 325-387-9400 | GEAP |
| TX | AIR TECH AC AND HEATING | 432-661-4099 | GEAP |
| TX | Artic Blast Heating & Air Conditioning | 817-326-3242 | GEAP |
| TX | BILCO AIR CONDITIONING & HEATING | 936-646-6691 | GEAP |
| TX | Champion Heating & Air | 682-230-5566 | GEAOP |
| TX | Complete Efficiency Services | 325-672-8480 | GEAP |
| TX | Cool Rescue #1 Heating and Air LLC | 903-953-0022 | GEAP |
| TX | Cross Country Mechanical LLC | 325-668-0078 | GEAP |
| TX | G I Lewis Heating & A/C | 254-754-4911 | GEAOP |
| TX | Hesters Home Improvements | 940-447-4510 | GEAP |
| TX | HOOD SERVICE COMPANY | 903-602-5108 | GEAOP |
| TX | Joe Howard's Electric LLC | 903-641-3460 | GEAOP |
| TX | JOHN'S HEATING & A/C | 817-473-4989 | GEAP |
| TX | Kotrla Air Conditioning and heating, LLC | 979-732-7265 | GEAOP |
| TX | LAKE TEXOMA AIR LLC | 903-818-1021 | GEAP |
| TX | Lee Underwoods HTG & A/C Inc | 830-896-4083 | GEAP |
| TX | Lion Refrigeration | 915-307-5005 | GEAOP |
| TX | REEP'S AIR & REFRIGERATION | 903-227-5857 | GEAOP |
| TX | Repa Plumbing & A/C Inc | 512-859-2581 | GEAP |
| TX | Richardson Heat and Air | 254-652-0462 | GEAP |
| TX | Rocky's A/C and Heating | 432-413-6651 | GEAP |
| TX | State Aire Inc | 830-367-4131 | GEAP |
| TX | Style Crest | 800-760-5553 | GEAP |
| TX | Trade Mark Brown Inc | 830-367-5326 | GEAOP |
| TX | Wayne's Mobile Home Service Inc. | 903-838-8514 | GEAOP |
| TX | Western Mobile Air | 806-762-4878 | GEAP |
| TX | Wortham Air Conditioning | 254-765-3203 | GEAP |
| UT | Carpenter Furnace Co Inc | 801-399-1127 | GEAO |
| UT | Rentmeister Total Home Service | 801-773-6900 | GEAOP |
| UT | Wright's Air Systems Inc | 801-377-4822 | GAO |
| VA | Bailey's Parts | 434-392-4044 | GEAOP |
| VA | Parker Darden Heating & A/C Inc | 757-569-8445 | GEAOP |
| WA | Ackerman Heating & A/C | 509-397-3622 | GEAOP |
| WA | Lazer Heating Inc | 509-758-1411 | GEAOP |
| WA | R.l. Gibson Company | 509-783-3133 | GEAOP |
| WI | Air Quality Systems | 608-838-4026 | GAOP |
| WI | Countryside Cooperative | 715-672-8947 | GAO |
| WI | Dellwood Plumbing & Heating | 608-339-3734 | GAOP |
| WI | Edwards And Edwards Inc | 608-326-2494 | GAO |
| WI | Flood Homes Services | 920-922-2222 | GA |
| WI | Jackson Hardware | 262-677-3477 | GAOP |
| WI | Jay's Mobile Home Sevice | 715-273-6587 | G |
| WI | Kleckers Heating & Air | 920-261-9218 | GEAOP |
| WI | Mobile Home Stuff Store Inc | 920-923-0098 | GEA |
| WI | Mobile Home Stuff Store, Inc | 715-738-1000 | GEAP |
| WI | Northland Services Heating & Cooling Inc. | 920-863-8938 | GEAOP |
| WI | NORTHWEST AIR & WATER LLC | 715-458-3382 | GAP |
| WI | NORTHWEST AIR & WATER LLC | 715-458-3382 | GAP |
| WI | P R D Heating & Cooling LLC | 920-478-2800 | GEA |
| WI | Riverside Supply & Repair | 608-562-3000 | GEA |
| WI | Rouse Heating & Cooling Inc | 920-897-3044 | G |
| WI | Sunshine Heating | 715-258-8507 | GEAOP |
| WI | Vista Sales Inc. | 920-477-7425 | GA |
| WV | A-1 Heating & Cooling Of Parkersburg LLC | 304-485-0024 | GEAOP |
| WV | Casey's Heating and Cooling LLC | 304-43-8871 | GEAOP |
| WV | CLIMATROL INC. | 304-623-0606 | GEAOP |
| WV | Dave's Repair Shop | 304-853-2370 | GEAP |
| WV | Jeff Stewart Heating & Cooling | 304-363-0610 | GEAOP |
| WY | Air-tech HTG & A/C | 307-682-9342 | GEAP |
| WY | Arrowhead Heating & Air Conditioning | 307-266-2177 | GEAOP |
| WY | Climate Solutions | 307-660-4769 | EA |
| WY | Joe's Plumbing & Heating Inc. | 307-685-7255 | GEAP |
| WY | TIMBERLINE PLUMBING & HEATING LLC | 307-871-4694 | GEO |