Differentiator –
Style Crest is not one of the big brands, so we have a unique presence in the markets we serve. We give our customers something that isn't available elsewhere in their markets, a unique brand identity.
Relationships –
Like most of our customers, Style Crest is independent and we believe in the value of solid relationships. We value our customers in a way that bigger competitors don't and can't. We work hard to establish the right relationships at all levels of business and bring value to them.
Delivery –
Style Crest will deliver in full, job lot quantities, on time. Our weekly route truck service* works with customers' inventory management, reducing the need to stock large quantities of products. We offer an extensive line of siding colors, profile options, specialty siding products and accessory lines, and deliver within days of ordering.
*Check with your sales representative for route truck availability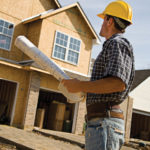 Partnership –
Style Crest is selective. You won't find us opening another account around the corner from our partners. We are protective of our customers and are flexible in our approach to their business needs. We listen to our customers, are open to their needs and we are prepared to offer creative solutions to their business challenges. Resources and assistance are available in marketing, branding, inventory, products, promotions, and incentive programs – we want our customers to know we are true partners in the success of their business.
Performance –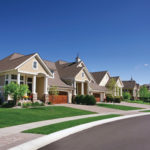 Siding and Soffit Products
Exterior cladding is the first and most important shield against outside elements. Style Crest vinyl siding, when properly installed, protects against heat, cold, wind and moisture. Its great looks are maintained while performing above expectations in all categories. This predictable performance can be delivered without the need to paint, stain, caulk or re-finish!
Style Crest vinyl siding requires a minimal amount of time and money to maintain. Unlike other exterior cladding, vinyl siding only requires simple, periodic cleaning with mild soap and water from a garden hose. With vinyl siding, worries of rotting, splitting, or insect damage don't exist.
Maintenance –
Nail Hem – Creates secure attachments that can withstand gale-force winds.
Positive Locking System – Panels lock securely together for durability and ease of installation.
Warranty / Certification
Style Crest provides a Limited Lifetime Warranty on all Style Crest vinyl siding panels and vinyl accessories – ensuring that the Style Crest® products that help make a home look wonderful at the start, continue to perform as expected for many years to follow. In addition, many products are VSI and NGBS Green Certified. Include with that, Style Crest is also an U.S.A. manufacturing facility that maintains ISO-9001 standards. A complete package that both homeowner and contractor can have confidence in.
---
HVAC and Manufactured/Mobile Home Products
Product. Support. Service.
We have you covered.
BEST-IN-CLASS HOMEOWNER SUPPORT
Exclusive homeowner line for "hassle free" and fast support of your customers
Nationwide network of Revolv® authorized service technicians for your homeowner's repair and warranty needs
REVOLV® HVAC AND STYLE CREST WARRANTY

Style Crest was the FIRST in the industry to offer a 10 year HVAC warranty and have continued to do so for over 20 years
10 year limited warranty on Style Crest steps
25 year limited warranty on Style Crest skirting
In-house fast friendly warranty claims processing for your homeowners

BEST-IN-CLASS HVAC TECHNICAL SUPPORT
Industries' best in-house technical experts available to answer your install and repair questions
Over 50 years of technical and engineering experience at your service
REVOLV® WARRANTY SUPPORT
Revolv® warranty provided and supported by Style Crest's experienced warranty team. We sell it, we support it, we service it
Efficient on-line claims processing means faster service for your customers
MH INDUSTRY INNOVATION
R&D leader in heating and cooling products for manufactured housing. We proactively work on tomorrow's requirements today
Innovators of industry exclusive skirting colors – Chocolate and Charcoal
Innovators of new foundation cover products like Mason's Rock and Skirting Saver
MANUFACTURING EXPERTISE
We manufacture the best skirting, steps and siding with you and your customers in mind
We have what you and your customers need when you need it
We have the best and most complete product offering for your home buyers
ONLINE INVOICING PROGRAM
A faster and more efficient closing process for you and your home buyers
24 hour access to your invoices through our online portal