Oak Harbor
Kick back and enjoy carefree style.
---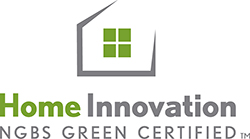 Color images represented on this website have been provided to give you a visual representation. However, due to variations in individual user's monitor settings, calibrations, color printing settings, and lighting sources, we cannot be responsible for variations in color between the actual product and your screen.
Oak Harbor® vinyl siding makes it easy to create an exterior with a fresh, laid-back style, while increasing a home's value with its durability and beauty. With a palette  of numerous colors, deep cedar embossed wood-grain texture, and contemporary low-luster finish, it conforms naturally to the design of any home. Maintenance is minimal, repainting unnecessary. And because Oak Harbor® colors fully penetrate the panel, never worry about scratches or fading. Oak Harbor® vinyl siding is simple to install for a finish that lasts a lifetime.  Beautify any home with an exterior that will never go out of style.
Features & Benefits
Style:
Deep cedar embossed woodgrain texture
Contemporary low-luster finish
Durability:
Reinforced nail-hem withstands gale-force winds
Positive Locking System for ease of installation
Enhanced thickness and strength ensures panels remain straight and true
Resists dents, hail damage, scratches and fading
Maintenance:
Easy-care convenience, never needs painting
Quality:
Armor Coat™ finish protects the color and  provides outstanding weatherability (Varying levels of Armor Coat™ depend on richness and brightness of color.)
Meets or exceed industry  standards for  ASTM D3679
Meets VSI Standards
Recognized for its superior quality by architects, contractors and builders
Responsible:
NAHB Green Approved Product