Exterior Wall Coverings
Our exterior wall coverings include a complete line of products and accessories for siding any mobile or manufactured home.
Vinyl Siding:
Style Crest also manufactures and distributes the Harbour Crest™ line of premium vinyl siding that delivers long-lasting beauty and performance. Featuring a deeply embossed wood grain surface and a secure, positive locking system for easy installation, it comes in a variety of attractive colors.
---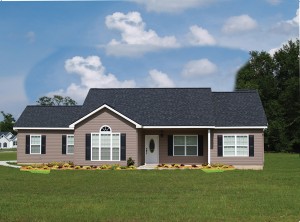 "When durability and affordability are as important as low maintenance and curb appeal, ProPride® is your vinyl siding of choice. ProPride® blends a crisp profile in brushed cedar woodgrain finish with the subtle drama of shadow lines for a look that gives any home new life.
ProPride® vinyl siding comes in 10 refreshing colors. And because it's impact-resistant, ProPride® will look just as good years from now. So its value – and every installation – will be a fresh source of pride for a long, long time." Limited lifetime warranty.
---
Accessories:
Vinyl Soffit passes or exceeds all industry standards per ASTM D3679.

---
Add the Perrenia Touch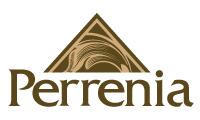 Perrenia home exterior accents create the visual details that can transform a plain-looking façade into a memorable home with distinctive appeal. This extensive collection of shutters, lineals, corner posts, half-rounds, vents, and mounts provides options that complement any taste. And because Perrenia products maintain their beauty for many years, you'll not only enhance the appearance of your home but its value as well. All Perrenia products are offered in an attractive range of popular colors and are manufactured to precisely match Style Crest®  vinyl siding colors eliminating the possibility of a color mismatch.
With Perrenia, it's never been easier to add those distinctive touches to your home. Long-lasting beauty, durability, and nearly maintenance-free performance is what you can expect from Perrenia products.
---
Color images represented on this website have been provided to give you a visual representation. However, due to variations in individual user's monitor settings, calibrations, color printing settings, and lighting sources, we cannot be responsible for variations in color between the actual product and your screen.