Style Crest Acquires Westland Distributing and Alumi-Cover Awning Company
---
---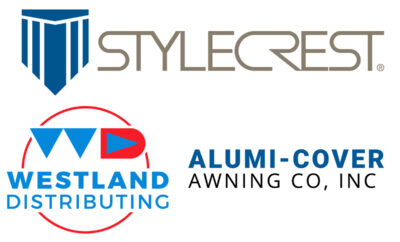 Style Crest, Inc, a leading provider of HVAC, foundation covers, and other building products for the manufactured housing market, is pleased to announce its acquisition of Westland Distributing, a prominent distributor based in Denver, CO. With additional locations in Las Vegas, Phoenix, and Sacramento, this strategic acquisition expands Style Crest's presence in the Western United States.
The acquisition of Westland Distributing further enhances Style Crest's position as a leader in the industry. Westland Distributing has been a trusted supplier of foundation covers, windows, doors, set up, and plumbing solutions for the manufactured housing sector since 1971. By combining their extensive product offerings and industry expertise, Style Crest and Westland Distributing will deliver unparalleled value to customers across the Western region.
Alumi-Cover Awning Company is also a key component in this acquisition. Established in 1968, Alumi-Cover's innovative and durable solutions have gained significant recognition within the manufactured housing industry. By incorporating Alumi-Cover into its portfolio of products, Style Crest strengthens its commitment to providing comprehensive solutions for the manufactured housing market.
"These acquisitions mark an important milestone for Style Crest, as we expand our reach and strengthen our position in the Western United States," said Bryan Kern, CEO of Style Crest, Inc. "By combining the strengths of Style Crest, Westland Distributing, and Alumi-Cover, we are confident that we can better serve our customers with an extensive range of products and exceptional service." The addition of the Westland operations will expand Style Crest's direct distribution to 7 new states: giving us direct customer distribution in 39 states.
Alumi-Cover will also expand Style Crest's manufacturing capabilities from vinyl siding, skirting, and entrance systems to include roll formed products.
Customers and vendors can expect a seamless transition as Style Crest assumes responsibility for Westland Distributing and Alumi-Covers' operations. The integration of resources, systems, and expertise will allow for enhanced customer experiences, streamlined processes, and increased efficiency.
---
---