Aluminum Trim is available in many of today's most popular colors
---
---
Did you know…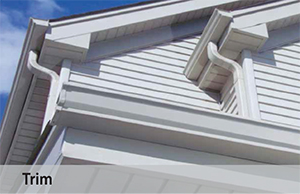 Style Crest has affordable aluminum trim options and offers a color match trim coil for all of our vinyl siding colors and some of our competitor's colors?
The complete line of quality aluminum products from ALSCO is available to you from Style Crest.  Color match trim coil for all Style Crest vinyl siding colors is available in PVC and most colors in Smooth.  ALSCO is the only trim coil manufacturer with approved color match trim coil for James Hardie ColorPlus Colors and Style Crest can provide these to you on a drop ship basis.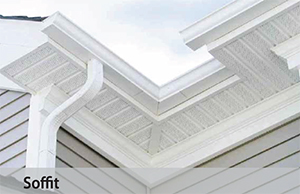 ALSCO's Perfect Trim, the industry's most comprehensive trim collection, in 34 of today's most popular designer trim colors, is available from Style Crest by special order.  All colors are available in soffit, fascia, trim coil and roof molding and we also have 36 colors available in a complete rainware system called Perfect Trim Plus. ALSCO is the perfect trim for a truly beautiful home.
For affordable alternatives in aluminum building products by ALSCO available through Style Crest, contact our Sales Center at 800-846-9599 or your Style Crest Sales Representative today!

---
---
---