Addison Heights
Affordable Beauty & Reliability
Addison Heights® features a brushed wood-grain finish and is available in a broad range of colors and six profile options allowing you to suit your individual tastes.
Addison Heights® vinyl siding offers exceptional value by combining high-quality materials, a durable .040" panel thickness, and construction features usually found only on more expensive lines.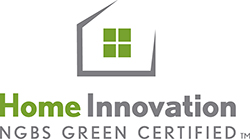 Unlike comparable siding brands Addison Heights® panels feature a full 9/16" profile height that creates distinctive shadow lines giving your home a dramatic presence.
Features
This HOMEX™ product is covered by a Limited Lifetime Warranty
Attractive, brushed woodgrain embossed finish
Deep, 9/16″ profile height for distinctive shadow lines
Durable panel construction
.040" Product Thickness provides durability and impact resistance
Positive Locking System Panels lock securely together for durability and ease of installation
Reinforced Nail Hem Creates secure attachments that can withstand gale-force wind
Profiles are available in Double 4, Dutchlap 4, Dutchlap 4.5, Double 5, Dutchlap 5 and Triple 3.3
Classic Style
5 panel profiles
20 color choices
Colors
Color images represented on this website have been provided to give you a visual representation. However, due to variations in individual user's monitor settings, calibrations, color printing settings, and lighting sources, we cannot be responsible for variations in color between the actual product and your screen.
Catalog