Shared commitment. Shared success.
Style Crest is a premiere distributor and manufacturer of building products serving the new residential, remodeling, and mobile home-manufactured housing markets. For over 40 years we've built our reputation by offering incomparable products and reliable service. You will find we are unlike any supplier or partner you've met. We're committed to your specific needs, because it is all about meeting your unique needs.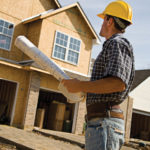 Our Team is Your Team
We have a different attitude about doing business and it starts with our approach to relationships. Strong relationships lead to strong results, which is why we strive to build lasting partnerships with our customers. Every member of our team is engaged, accessible and committed to you.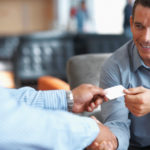 Delivering Success
We are both a 2-step distributor and manufacturer, and we go beyond that – because we're responsive and nimble enough to offer a greater degree of flexibility to meet your requirements. We strive to ensure you have products you need, when you need them. With centralized, strategically located distribution centers, we deliver – adapting to quantities and schedules most can't. That's a higher level of service that helps you succeed.
Integrating the Best
Style Crest creates value by focusing on product categories and vendor relationships that result in great opportunities for our customers – offering high performance, better aesthetics, or just plain convenience. Our goal is to make you more relevant to your market than any other supplier. As an integrator and value creator, we bring together superior technologies into holistic solutions that enable you to compete more successfully.
Solutions that Empower Your Success
We provide distinctive building products to both the residential construction and manufactured housing industries. All our premium quality products are selected and designed to give you the competitive edge in your market.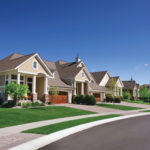 Residential Housing Market
We manufacture and select products designed to enhance any residential home with maximum performance and comfort. Categories include exterior siding, exterior accessories and accents, and other complementary items. As more and more homeowners are coming to embrace the outdoors right in their own backyard, we continue to expand our extensive offering of beautiful outdoor products.
Homeowners are realizing how the right exterior can extend a home's style and charm outdoors. Our full line of siding, complementary shakes, stone and accessories, along with a wide range colors enable you to offer them beautiful, welcoming, low-maintenance exterior options that suit their unique lifestyle and home design – offering amazing looks, without the hassle.
Manufactured Housing & Mobile Home Market
Since our beginning as a manufacturer of fiberglass entry steps, Style Crest has led the way in mobile home and manufactured housing product innovation – delivering products engineered specifically for the design of these homes. We've continued to grow as the expert in this market. Today, we offer complete, integrated product solutions that cover these homes from the foundation up.
Advanced products, such as our mobile home specific Revolv® Indoor Comfort products, deliver easy installation, superior energy efficiency and long-lasting HVAC performance. Additionally, as the mobile home expert, we also offer information and insight that grows your own expertise. This superior combination of products and service ensures you have the competitive advantage to outperform your market.
We will continue to innovate with forward-looking solutions that benefit you and your customers – for manufactured housing and mobile homes that look and perform beautifully.
Join Our Shared Success
When you partner with Style Crest, your success becomes our mission. Find out how our comprehensive, innovate selection and services can help you compete in your market.