COMMITTED TO GROWING YOUR BUSINESS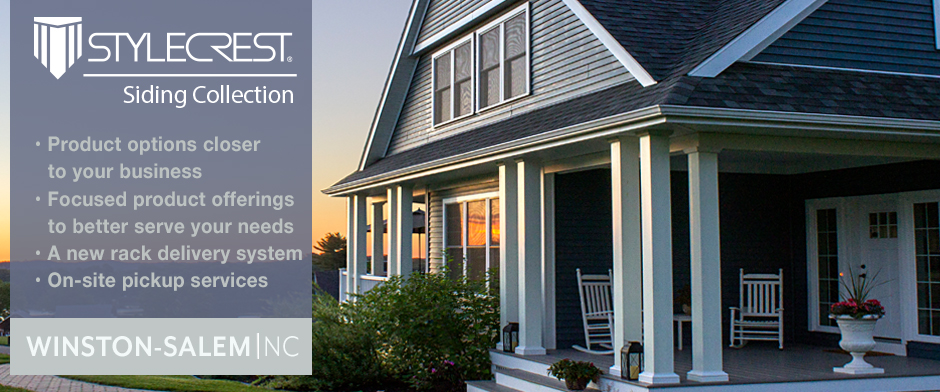 Style Crest is dedicated to serving your business by providing quality products and industry leading service. As a part of our continued commitment to our customers, we are ready to service your product needs from our new distribution center in Winston-Salem, NC. We have added a full selection of vinyl siding products in a wide variety of colors and profiles, as well as matching accessories and other Residential cladding lines.
WHAT YOU CAN EXPECT 
Product options closer to your business
Focused product offerings to better serve your needs
A new rack delivery system
On-site pickup services
Our New Route Rack System
As part of our continued partnership and commitment to developing new product solutions, we developed the Route Rack System with the customer in mind.†
Product Features
Fully visible end labels for easy receipt and order verification
Simplified packaging for efficient product removal and less material waste
Quick and easy, remove your order from the rack and place the rack back onto the delivery trailer

†Available in select markets.
Call for details: 800.846.9599