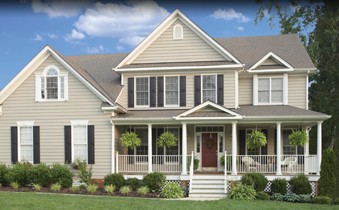 Did you know…
..staffing this time of year does not need to give you a case of the holiday blues?
We've all been there…you're either short staffed with everyone trying to get in their vacation days or your associates out number your customers 10 to 1.
Overstaffed…this is a great time to let your associates explore our website to see how easy it is to find data sheets, brochures, small catalogs and product information. RMC® Siding Customers follow this link. HOMEX® customers follow this link. Also check out our new Siding Calculator, in addition to figuring out customer siding needs you can add your store's pricing…a time saver for your staff.
www.stylecrestinc.com/residential-housing-products/siding-soffit/siding-calculator/
Understaffed…set your customers up to view the recently updated sample homes which allow them to click through our entire color palette to help make choosing the right color a bit easier on them and free your staff to help another customer. See some examples shown below.
Our full line of siding and exterior accessory colors and options offer beautiful low-maintenance opportunities to extend a home's style and outdoor charm.
Color images represented on this website have been provided to give you a visual representation. However, due to variations in individual user's monitor settings, calibrations, color printing settings, and lighting sources, we cannot be responsible for variations in color between the actual product and your screen.